Backdrops: Pipe and Base and Drape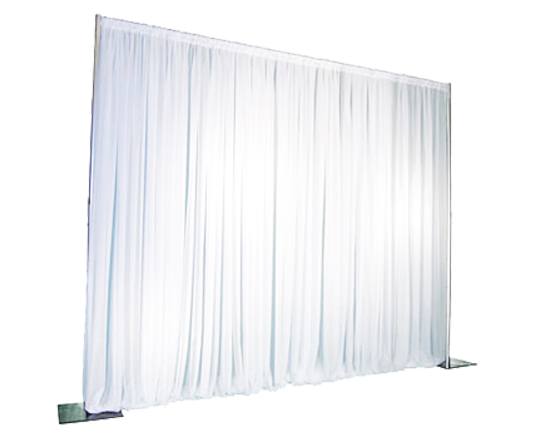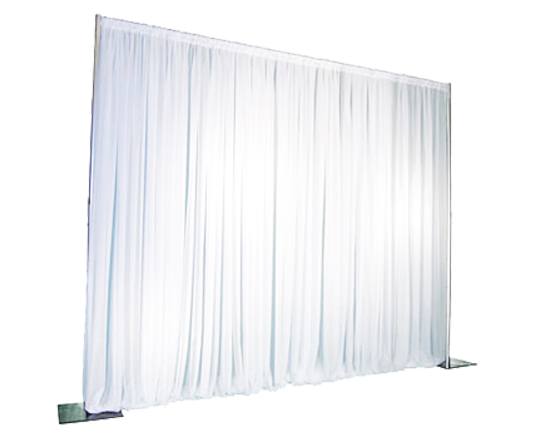 Backdrops: Pipe and Base and Drape
All sets are adjustable from 6' width to 12' width and are only 8' tall - booths wider than 12' must rent the 15' wide set to fit all the way across.
You may rent just the structure [pipe and base only] and bring in your own more attractive drape.
Sets are either a back set only or a complete 4 sided box - we do not do half high side walls.
Pipe and base will be set up for you in your booth.
*** Rented Drape at Show will be WHITE drape. ***